Equip your executive team, team leaders and line managers with the essential skills to create a culture of wellbeing at work
Mental Health Training for Leaders
Workshops I Online or in-person
Led by experienced psychologists, this series of workshops focuses on leaders' core skills to understand mental health and mental illness, recognise common signs of distress and hold effective and compassionate wellbeing conversations with team members. Empower your organisation's leaders to create a supportive and stigma-free, healthy work environment. Our workshops offer a safe space for discussions and are informed by best-practice research.
Understanding Mental Health at Work: Half-day workshop I Online or in-person
Promoting Mental Health at Work: Full-day workshop I In-person only
Mental Health Masterclass: Two-day workshop I In-person only
"Really fantastic workshop. Helpful and I feel I have come away with practical strategies and solutions which will support me as a leader."
Workshop participant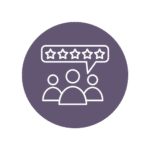 Boosting Wellbeing in Remote/Hybrid Teams
Introductory training I 60-90 min I Online or in-person
This training addresses the unique wellbeing challenges and opportunities of working remotely. It equips leaders with the tools and strategies to cultivate a culture of wellbeing, understand individual preferences and promote effective work-home segmentation. Leaders will learn practical ways to foster social connections and enable high-quality communication between team members.
"Great opportunity that we did this as a SM [senior management] team so we can share and support one another to take action. Loved the interactive approach."
Workshop participant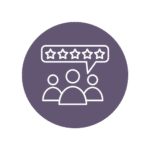 Creating Psychological Safety
Half-day workshop I Online or in-person
Weaving research into real scenarios, this workshop guides leaders in building psychologically safe workplaces and effective teams. Participants will leave with a deeper understanding of what psychological safety is, why it is important for a high-performing team and how to nurture psychological safety through supportive leadership, trust and value-driven behaviours.
Change Readiness for Leaders
Introductory training I 90 mins I Online or in-person
This session supports people leaders to navigate change in their workplace. Participants learn three evidence-based strategies that can help them and their teams to prepare for change and adapt more quickly and successfully. Our psychologists introduce the well-accepted model, the Kübler-Ross Change Curve, which allows leaders to better understand and normalise varied reactions to change. We briefly cover the science of change, how other non-work factors may impact on people's responses, and how to develop a change-readiness action plan.
Managing Psychosocial Risk
Two-hour workshop I In-person
This workshop provides participants with foundational knowledge on psychological health and safety, and an understanding of psychosocial risk frameworks and assessment tools. Leaders will understand the core elements of Mentally Healthy Work and learn about the ISO45003 Global Standard for Workplace Psychosocial Health.
Introductory Training for Leaders
Online or in-person I 60-90 min
These brief sessions are designed to raise awareness, spark conversations, and provide participants with practical tips for action. Our standard topics include:
Shifting the frantic (preventing burnout)
Resilience during uncertain times
Mental health awareness: An introduction
Bespoke speaking engagements and presentations
Customised offerings I Online or in-person I 60-120 mins 
Our team offers engaging, practical and evidence-based short sessions, presentations and speaking engagements on various customisable topics, including:
Leading through change

Identifying and preventing workplace bullying

Introduction to workplace wellbeing (Understanding psychological safety and psychosocial risk) 

Leading resilience in teams
Interested in another topic? Speak to our team and we will make it work!
Leading through change
Prevention of bullying in the workplace
How do I make a wellbeing plan for my people in the workplace?
Introduction to workplace wellbeing
Leading resilience in teams
Mental health awareness for leaders
Top 10 strategies to support wellbeing at work
Leading wellbeing for yourself and your people
Understanding psychological safety and psychosocial risk
"A huge thanks to you for the excellent presentation that you delivered for the NZK Network Leadership Team last week. Your session hit the spot and was first class. Feedback has been extremely positive. People really liked your style and engaging approach. They particularly liked the link to Te Whare Tapa Whā and the examples and explanations that you used. Of particular note were the personal stories that you shared. You certainly hit the brief in terms of an interactive, meaningful and useful workshop – thank you!"
Jill Bond, CE