Navigating workload and wellbeing in Aotearoa New Zealand
Umbrella Wellbeing Report | May 2023
Numbers and data can help us tell a story. In this report we use Umbrella Wellbeing Assessment data to tell a story about how New Zealanders perceive their workload and the impact overwork, and underwork, can have on individual and workplace wellbeing. We also use the numbers to explain how decision-makers and business leaders can manage workload to create mentally healthy and high-performing workplaces.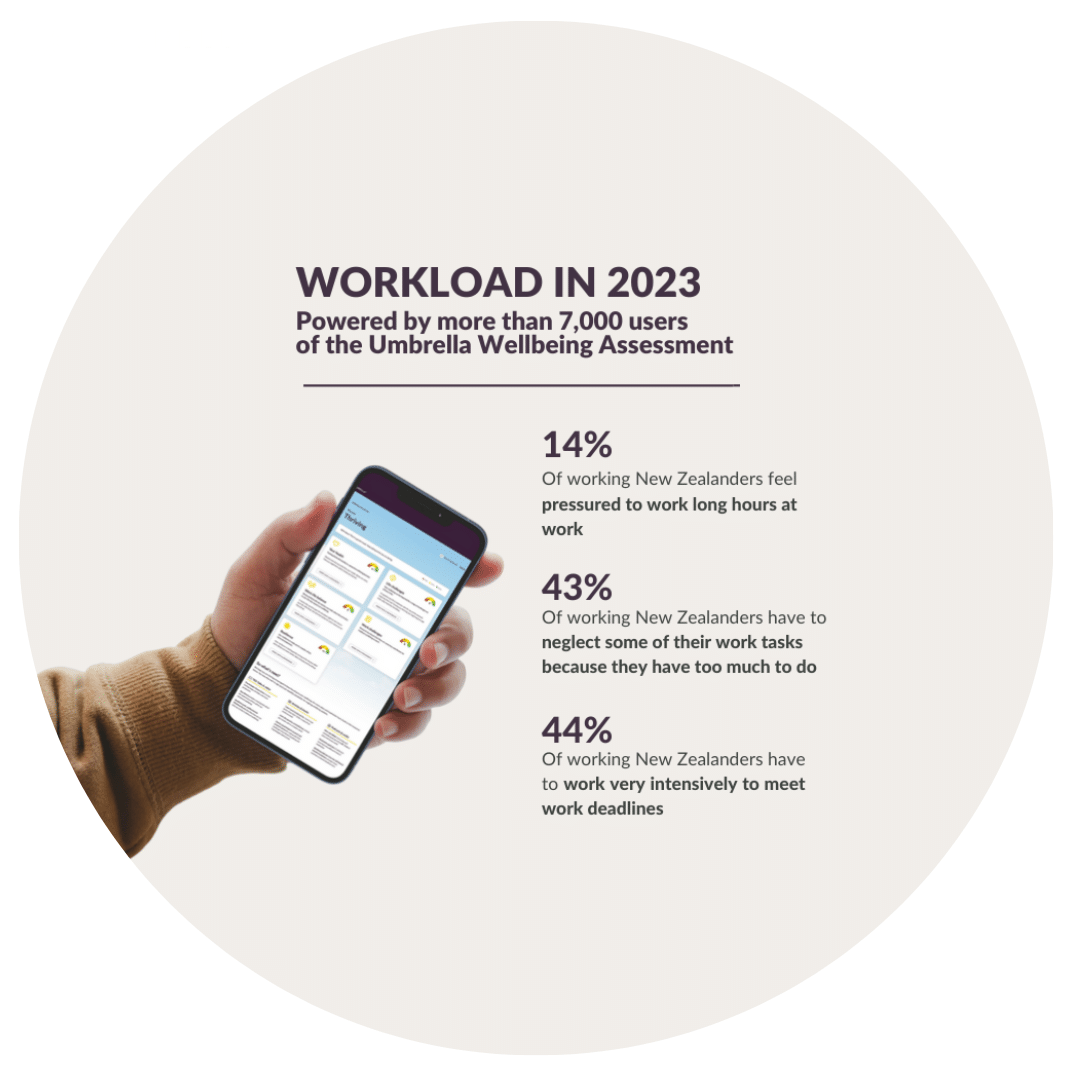 This report is a snapshot of how working Kiwis perceive their workload, with insights for organisations to create healthy workplaces that promote wellbeing.
About the data
Research findings are based on survey data collected during 2022 from working New Zealanders (N=7597) in a variety of organisations and industries (e.g., healthcare, utilities, construction and manufacturing, administration and retail).